Running a dental practice is a rewarding, yet time-consuming undertaking. There are many different aspects to taking care of the business that you are responsible for and often, it's more than one person can handle on their own. As your business grows in addition to the various dental assistants you'll need, you'll also need additional dentists, and perhaps even dental specialists. Whether you are just starting your own practice or have an established practice that is growing, somehow you need to find the time to get the right staff on board to help you out. This is where a dental staffing firm can be a big help to you. You'll want to make sure you work with just the right firm who understands your needs.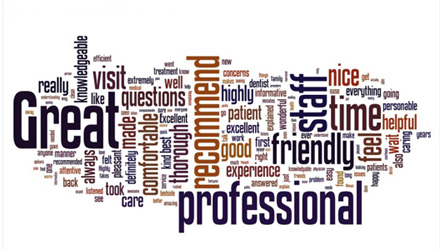 Provide Quality
The first trait you want to look for in a dental staffing firm is that they have the reputation of providing quality dentists to dental practices. You want to go with a firm that has developed a solid reputation among other practices and have solid credentials and experience. You can check with other dental practices in your area to see if they have used staffing solutions of their own and if they have any recommendations. It is always best to go with a firm that has a positive reputation amongst those in your field. You may also find it helpful to do your own resource background checks via the internet to survey any reviews that may be available.
Expedited Communication
One of the reasons you may be using a dental temp agency solution is that you simply do not have the time to post an advertisement, read through countless resumes and spend weeks interviewing potential dental specialists only to be disappointed and frustrated with the process. You want to use a staffing firm that is going to handle much of this process for you. A quality firm is going to have a large database of dental associates, dental specialists, temporary dentists and more so that they can pinpoint potential workers for you based on the criteria that you submit to them for your employment. They will then narrow down who the best fit is for your needs and only send you potential candidates that will streamline your hiring process. This optimizes the turnaround on employing a new hire.
Breadth of Choice
You also want to look for a staffing solution that can provide you with the most quality options. You may find yourself in need of a locum tenens dentist, to fill in for someone on medical or maternity leave for a few weeks. The time that you spend trying to find someone on your own can take weeks or you may end up making a quick, snap decision and choose a person who does not have the qualifications or experience you really need to get the job done right. A quality staffing firm will offer permanent, full-time, part-time or temporary dental associates for you in order to fill all of your staffing needs. They'll be able to get a dental professional to you quickly, making sure it is someone who has the experience and knowledge of a dental practice who can do the job right for you, whether it is for two weeks, two months or two years.
When you find yourself looking for a reliable dental staffing solution that has all of the traits mentioned, turn your attention to Hired Gums. We a strong reputation of placing some of the best associate dentists, temporary dentists, and dental specialists in the country. We make it a priority to keep our database updated with the nation's premium dental talent so we are able to find someone in your area that will be just the employee you are looking for.
Call us today and be assured you have the best dental talent in the country working with you.  214-693-6030